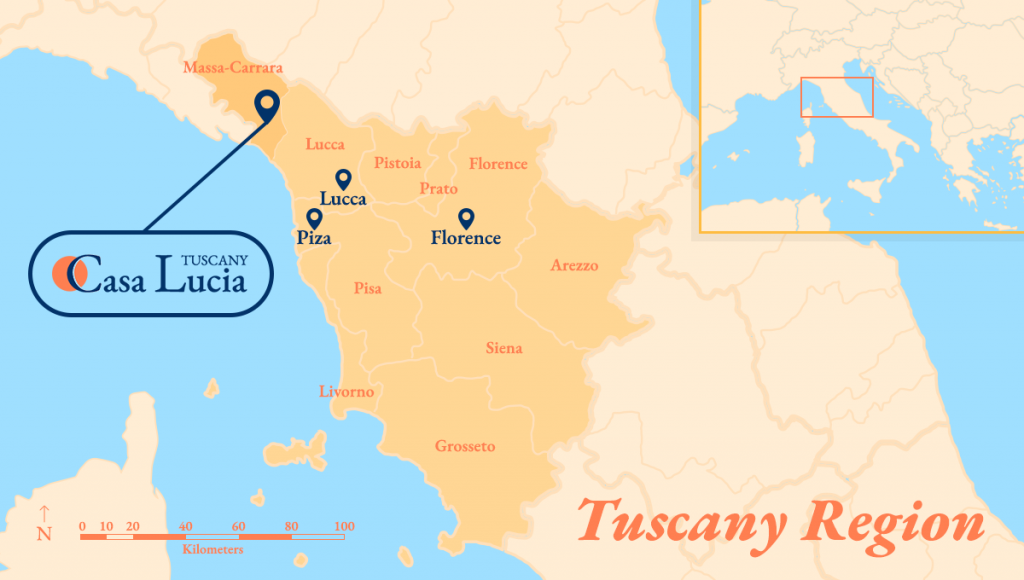 Location
Casa Lucia is situated in northern Tuscany approximately 75 minutes drive north of Pisa Airport, near the town of Fivizzano in the Province of Massa-Carrara.
Casa Lucia is within easy access of major towns, cities, and attractions, such as Florence, Lucca, and Sarzana, and numerous medieval villages, such as Bagnone, Fosdinovo, and Equi Terme. Coastal attractions include the beach resorts of Viareggio, Forte dei Marmi, Lerici, and the Gulf of Poets in the spectacular world heritage site of Le Cinque Terre. The sophisticated towns of Santa Margarita and Portofino on the Italian Riviera also make for popular day trips.
Booking Enquiry
Villa Casa Lucia, Str. Marcialla, Barberino Tavarnelle, Metropolitan City of Florence, Italy
Messages from Guests
Testimonials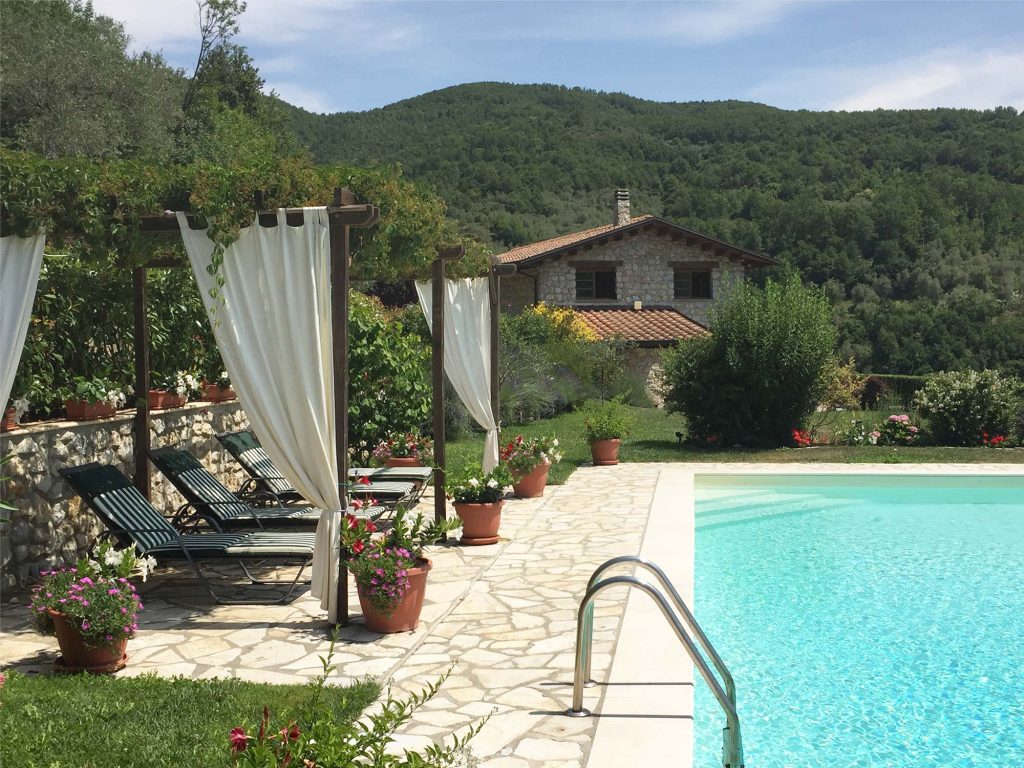 We had an amazing stay at Casa Lucia. We especially loved sunbathing by the pool, admiring the view and spotting eagles… We had a spectacular pizza feast courtesy of Danilo and Elisa (16! A new record!) which inspired us to fire up the oven and make our own during our 2nd week here.
Emily, Katie & Ryan
Horsham, UK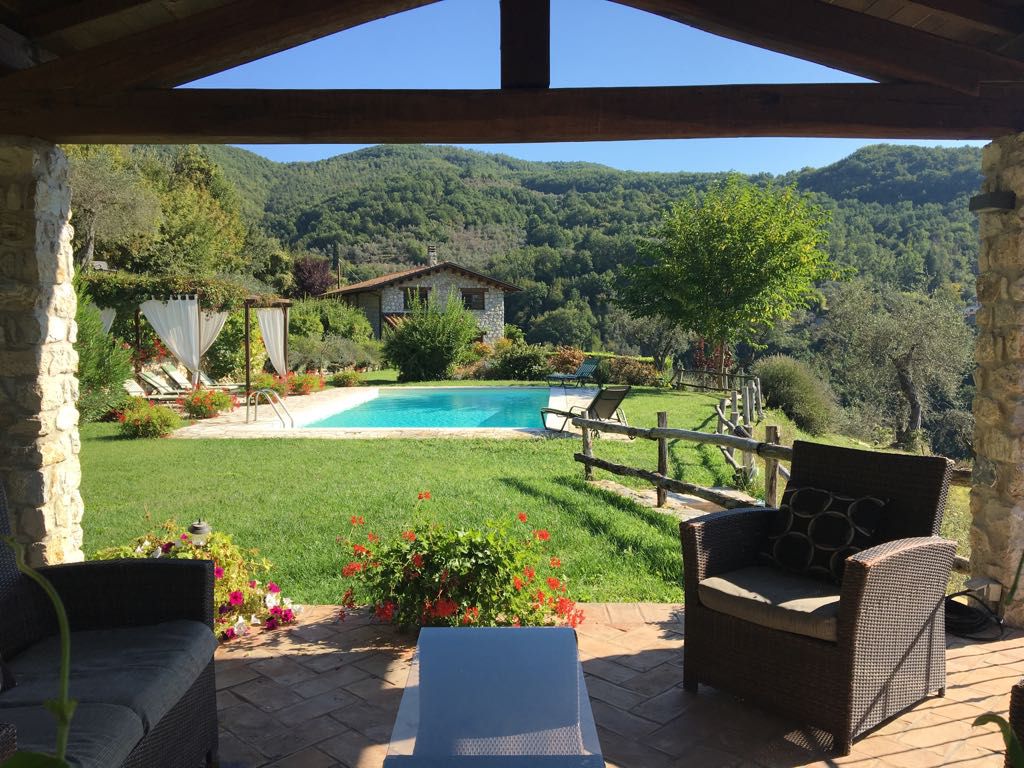 This is a return visit for us and we wonder if our children will come back in future years with their families … The poolside cabana is a great addition.
Juliet, Simon, Grace & Isabelle
UK
A wonderful place to spend a family holiday and a view we will never forget. Many thanks.
Eelke, Eila & children
The Netherlands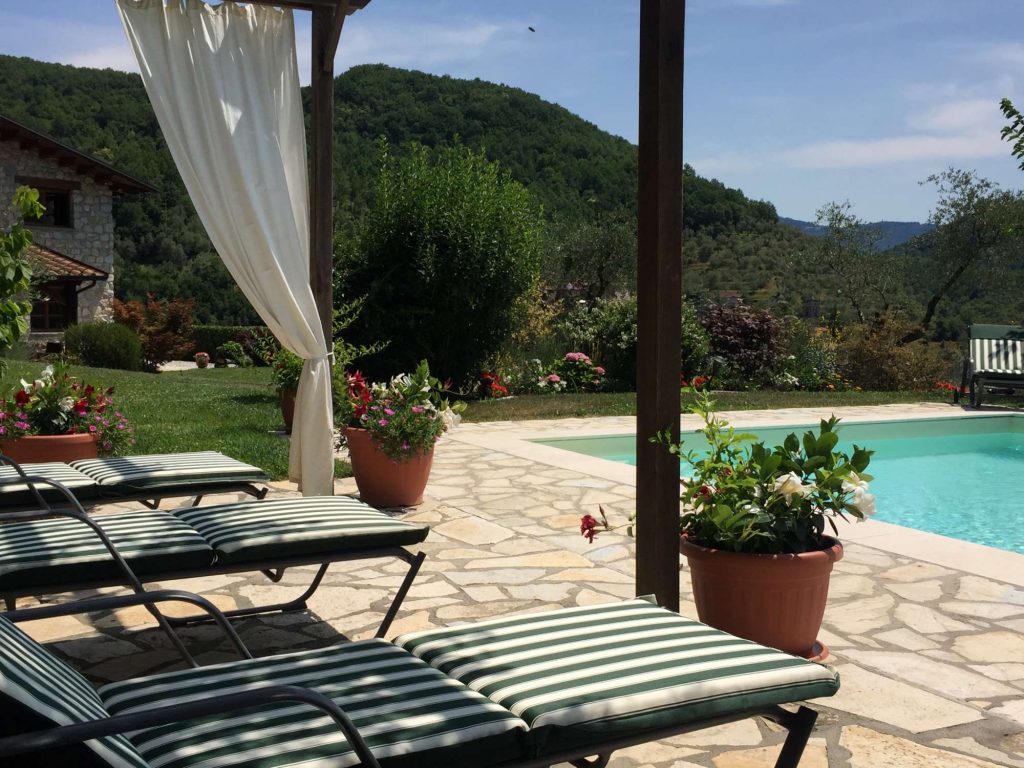 This site is unbelievable, no words can describe it, only the people who have seen it. Dream site, dream house, and dream vacation for us. Thanks for the opportunity from my family to yours. Merci! Meilleurs salutations!
Louise and family, Montreal
Canada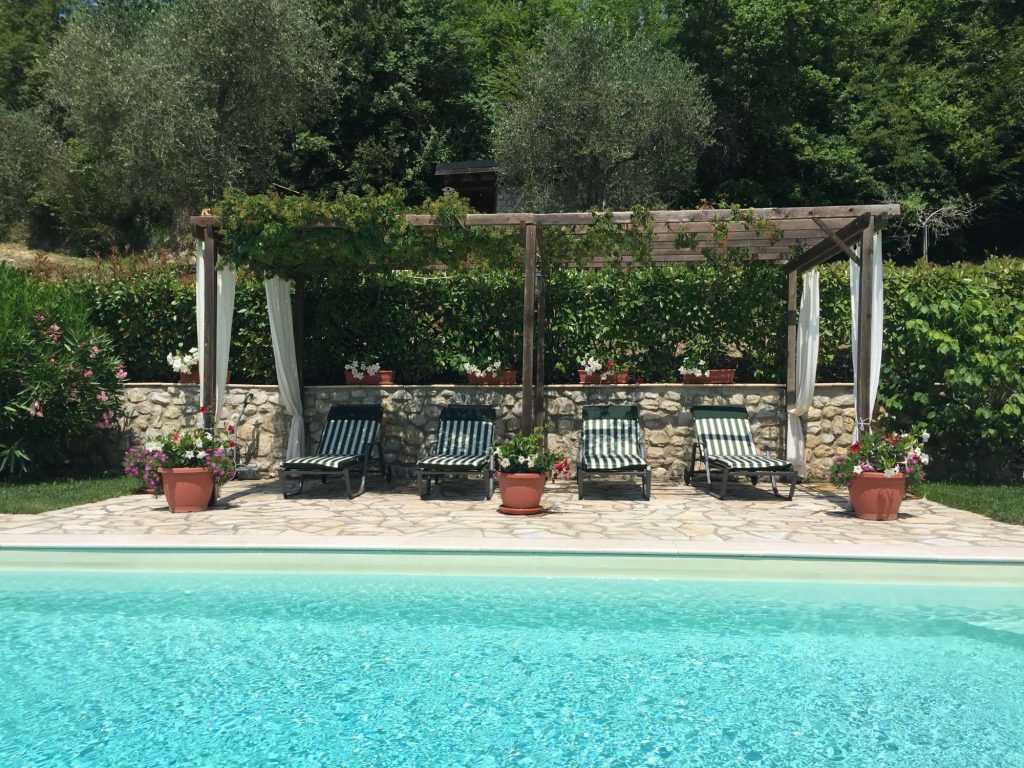 Our two families had one of the best ever holidays at Casa Lucia. It was like being in our own private luxury resort. The peace and tranquility of the setting and the stunning scenery instantly made us feel relaxed. The beautiful pool was in constant use, from the early morning swim to the end of the day under the stars. With three teenagers to keep amused the outdoor pizza oven was also a highlight of our stay. We held several pizza nights and had great fun with everyone joining in to cook our own pizzas from locally bought ingredients – washed down with local wine.
Patrick and Nicholls families
UK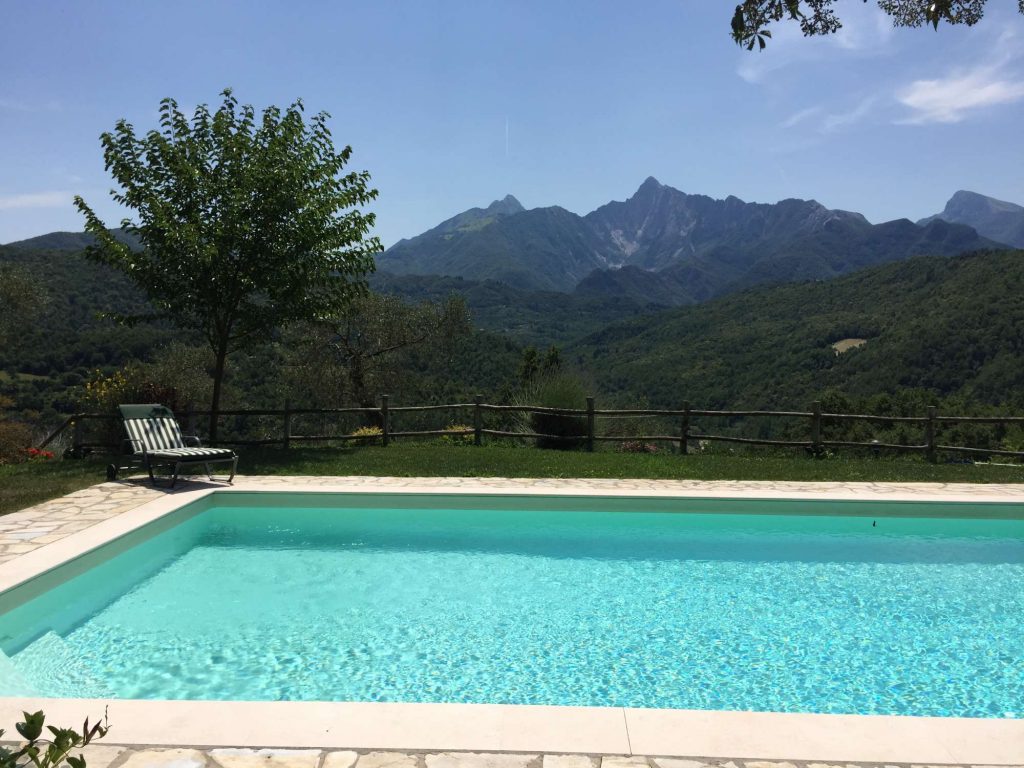 My husband, 3 children and I had the most brilliant few days at Casa Lucia this Easter. The house is stunning; like being in an E.M. Forster novel. We arrived in the dark so were not prepared for the simply breathtaking views that greeted us when we flung open the wooden shutters on our first morning. Mountain views to die for, sunshine that wrapped around the house all day and utter peace and stillness never experienced before. And then there is Casa Lucia itself. Luxury and homeliness sewn together seamlessly. Doing nothing kept us busy for large parts of the day as there was always the view to stare at if it got too hot by the pool. It was an effort to drag ourselves away to go exploring, but I am glad we did as we found some great family-run restaurants in the hills and a couple of pretty seaside towns to amble around. We are definitely going back to Casa Lucia – we can't wait!
The Houston family
UK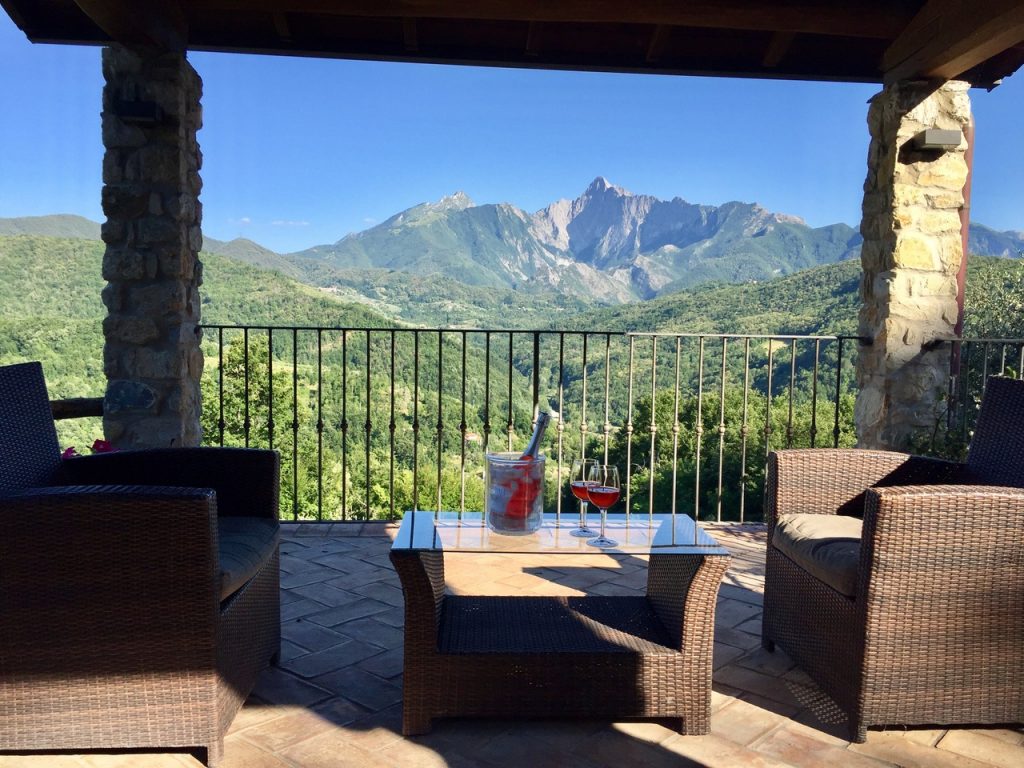 Very much enjoyed our relaxing time in this off-the-beaten-track part of Tuscany. It was lovely to wake each day to the mountain view and we had the very exciting and visual experience of an electrical storm which lasted all night! That you for providing such a wonderful home in a unique setting.
James, Emma, Rebecca, Tom, and Jocelyn
Bristol, England