Rental Information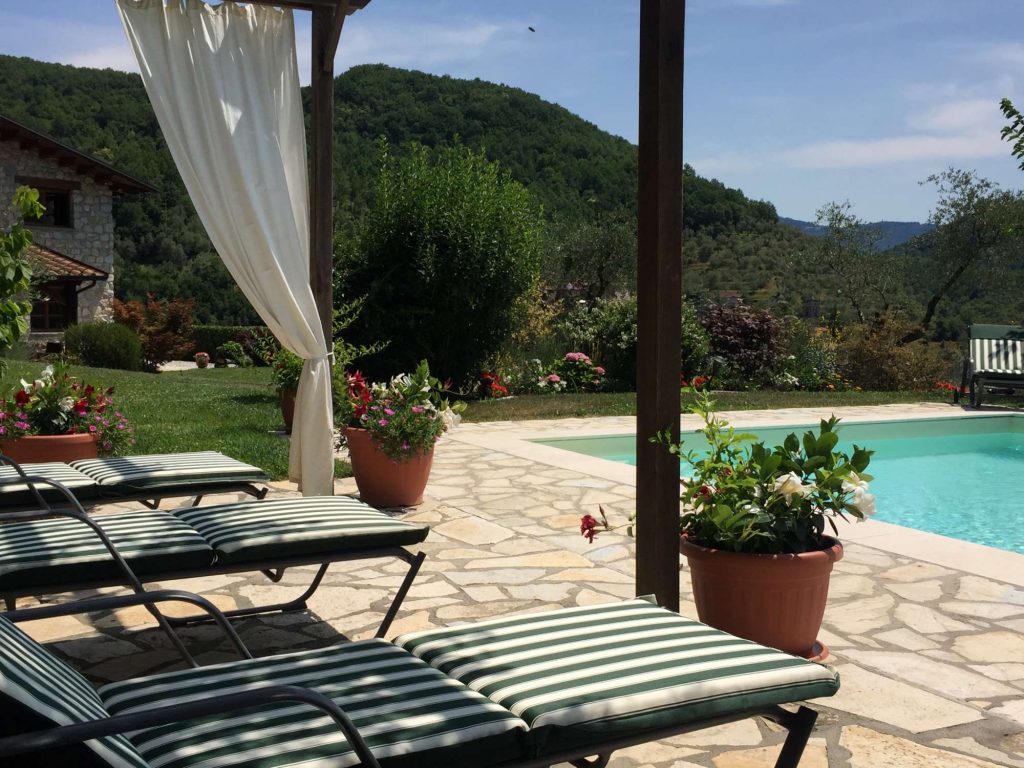 Year-round Rental
Casa Lucia is available at €3,400 per week.  If paying in currency other than Euro (€), the exchange rate will be fixed on the day of booking confirmation.
Weekly rental consists of 7 nights, Saturday night to Friday night inclusive.
All rentals commence on a Saturday.
Check-in time is after 5.00 p.m. on Saturday.
Check-out time is before 10: a.m. on Saturday.
Booking Conditions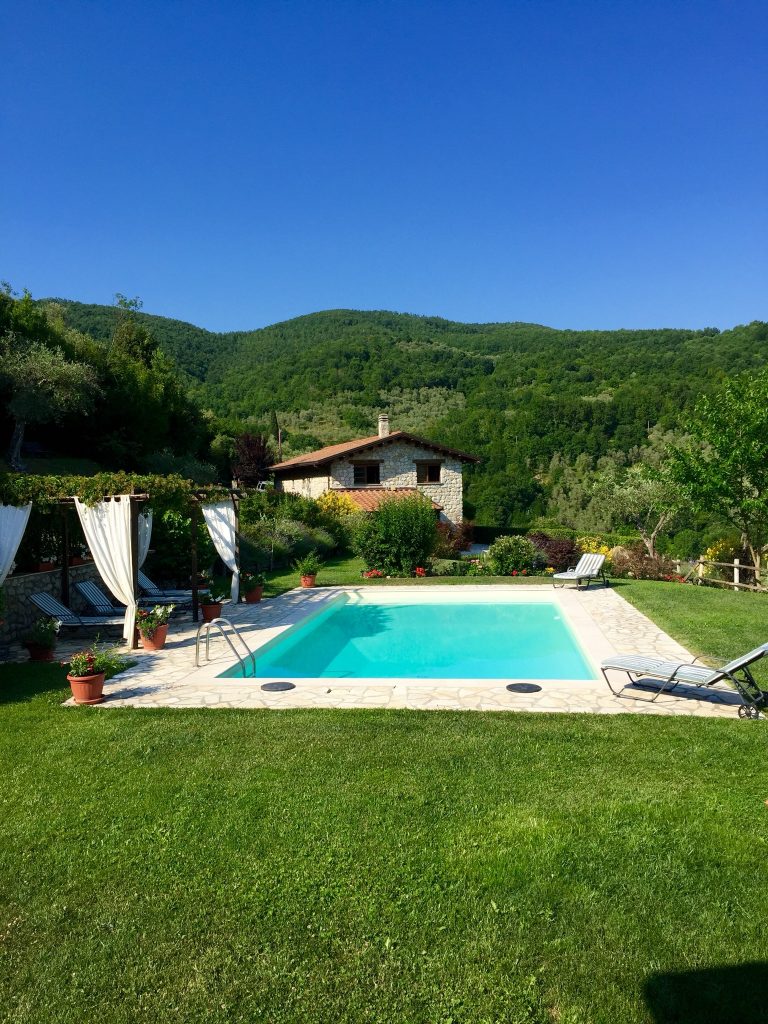 Booking deposit
25% of total rental fee is required at time of booking.
Booking deposit is non-refundable if cancelled 60 days or less before scheduled arrival date.
Balance of rental fee
Balance due 90 days before arrival date.
Balance is non-refundable if cancelled within 30 days of arrival date.
Security deposit
€350 is required as security deposit payable at the same time as the balance of the rental fee.
Security deposit is refunded within 14 days of departure following clean inspection of the property.
Messages from Guests
Testimonials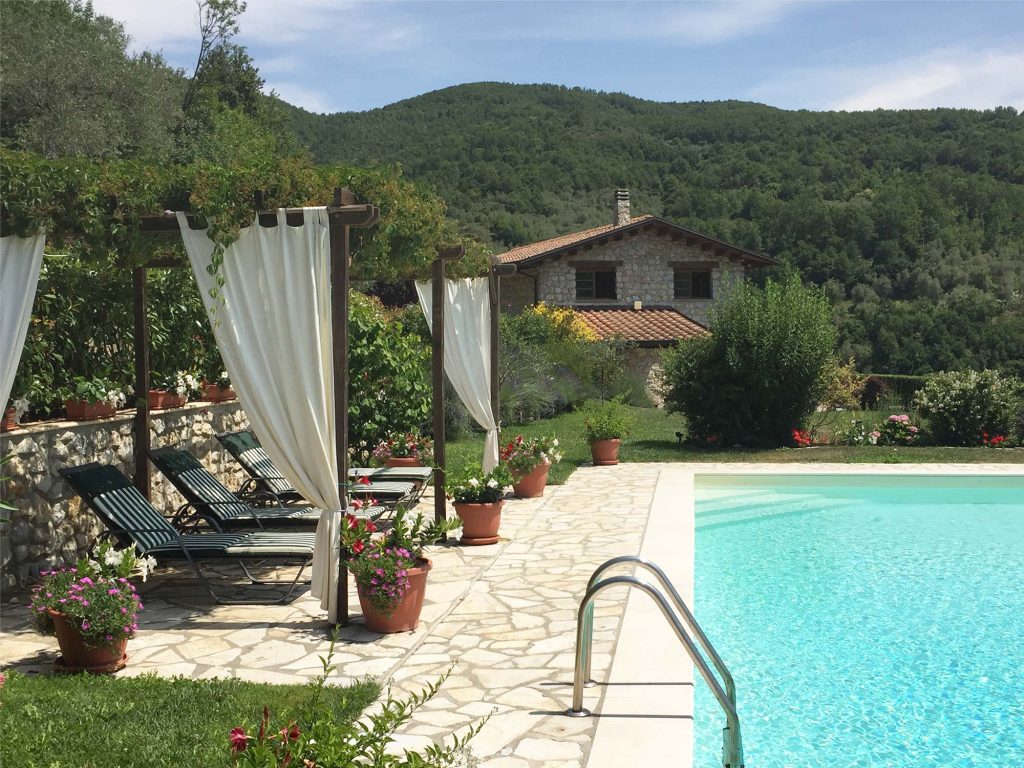 What a fantastic location! Better than I thought or could have imagined. The views are out of this world… Everything in the house is fantastic with a well-equipped kitchen! You have all the gadgets required. Thanks for a great week (but not long enough!)
Debbie
UK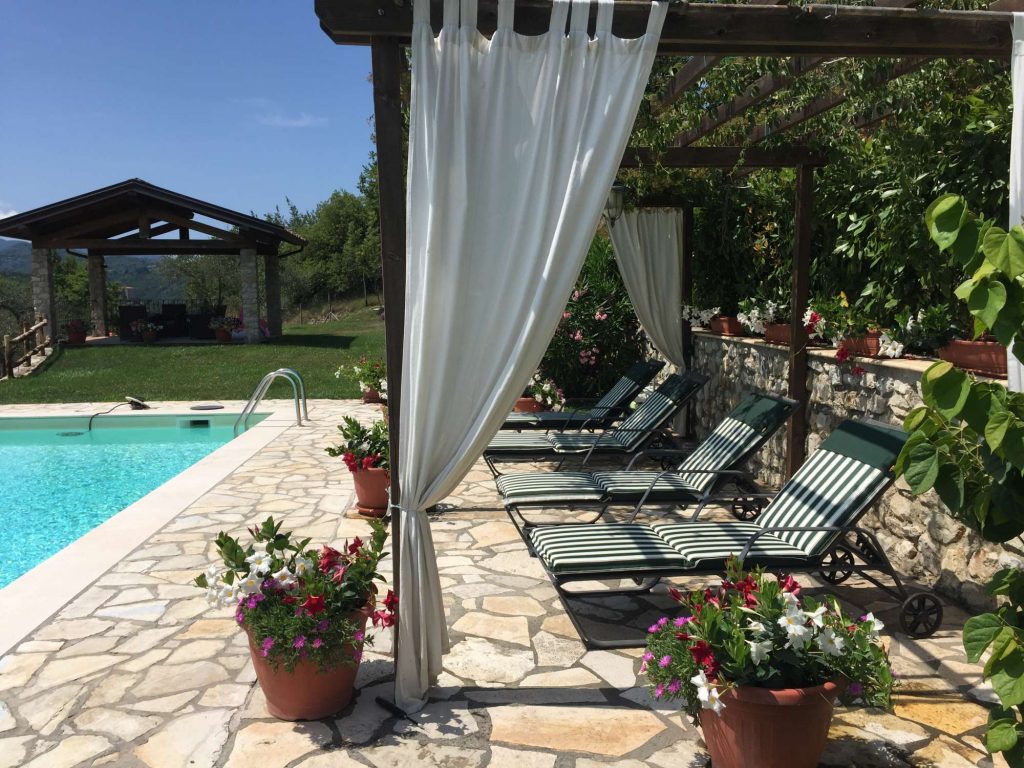 The view takes your breath away. The church bells are charming. The house — a truly Tuscan comfort home… Of course we fantasized about finding a little piece of heaven as you have and building a home and planting olive and wine groves. We then marveled that you had the courage to do so! This is a great vacation place! It is an awesome place to swim because it is so hot and the pool is refreshing. The house has a great vibe! Thank you for letting us enjoy your great adventure. P.S. The pool is awesome! Thanks for giving us the toys to use! P.S. Horses are awesome! (McKenna); Your house is awesome! (Sam); I liked the pool and the pink float! Your yard is a great soccer field! (Tim)
Best, Grace, Lorraine, & McKenna
MA, USA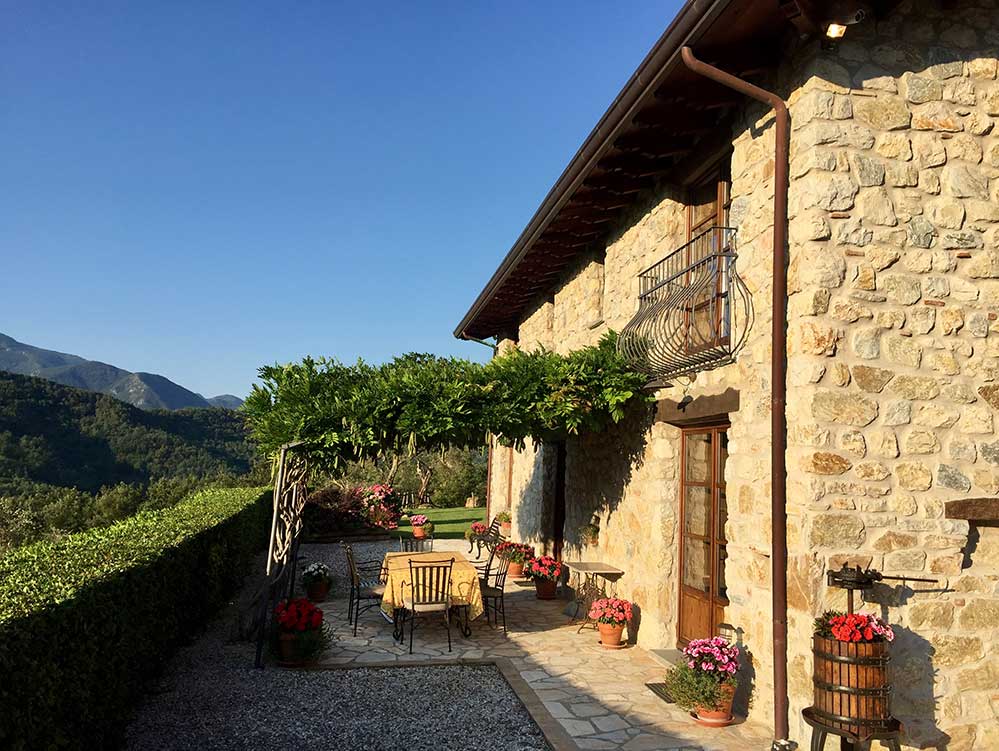 What a wonderful view, wonderful house. We all had such a wonderful time!!! The family love it here and we can see why you guys chose this place. We certainly don't have this in Hong Kong!
Sammy
Hong Kong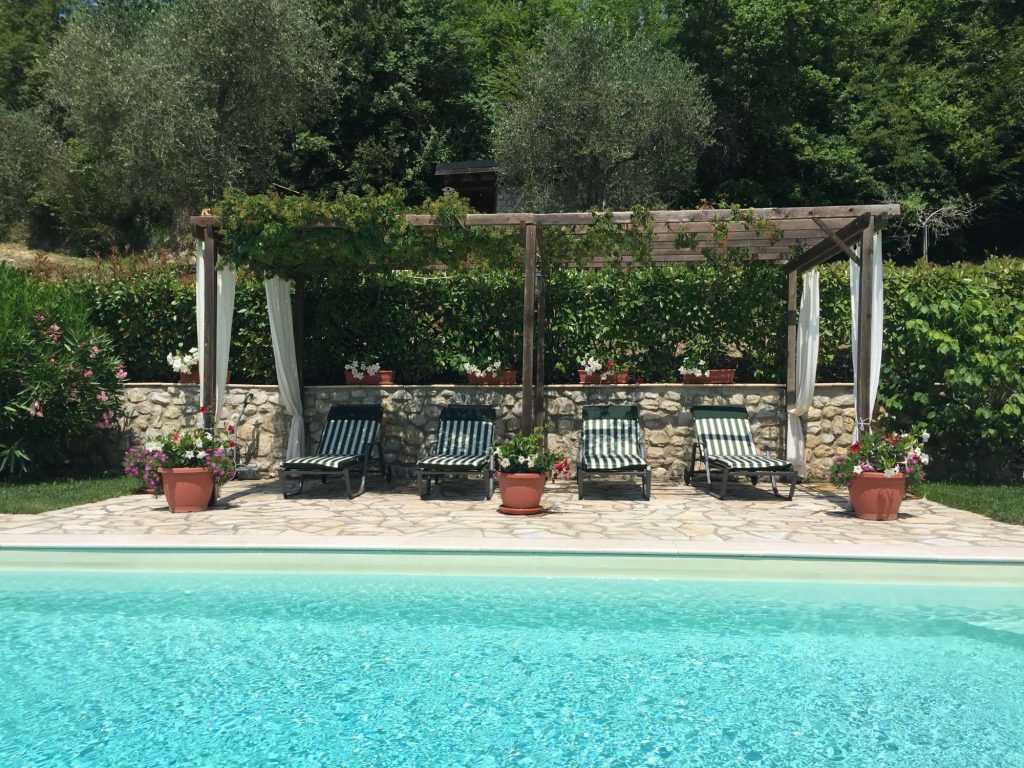 What a fantastic home you have created in such a wonderful location. Sitting on the terrace looking out towards the village over coffee has truly been one of the most relaxing moments of my life! Everything we could have possibly needed was provided and this really did make for a relaxing break. Many thanks for letting us share this very special place, if only for a week.
The Welsh family and friends
UK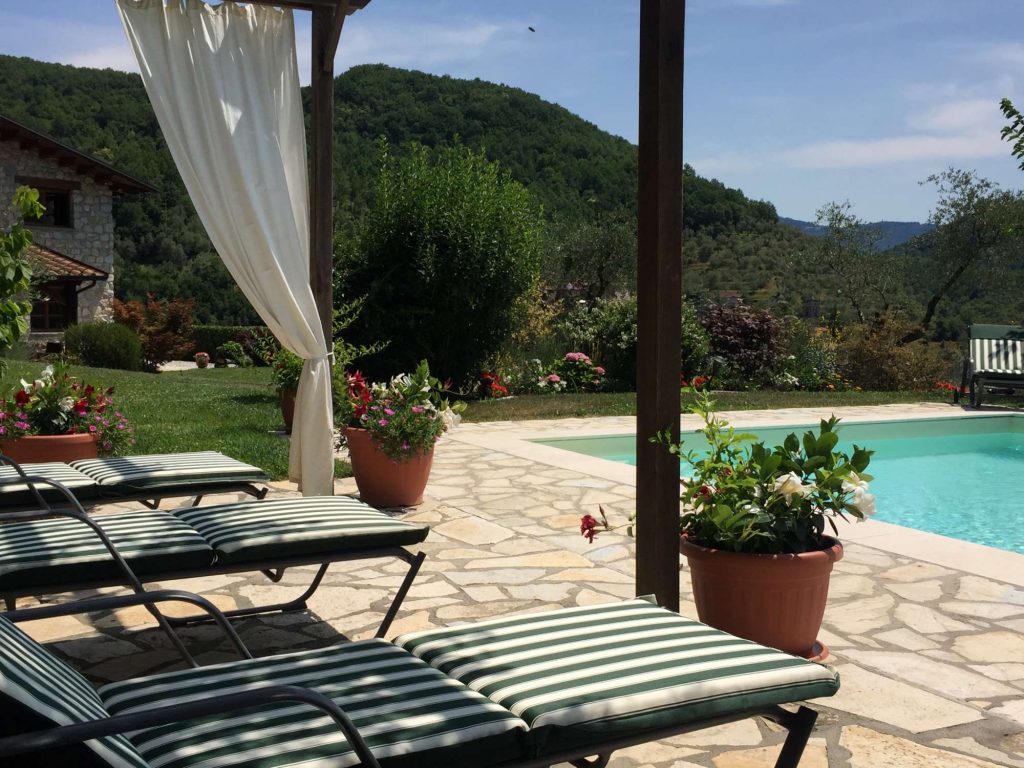 The situation of Casa Lucia, with its spectacular views, is just stunning…we had the most peaceful and tranquil time I can remember with only the occasional church bells to break the silence – a real balm to the spirit. The perfect exterior of the house is complemented by a perfect interior – you really have thought of everything…We are so reluctant to leave!
The Hayes and Ford families
UK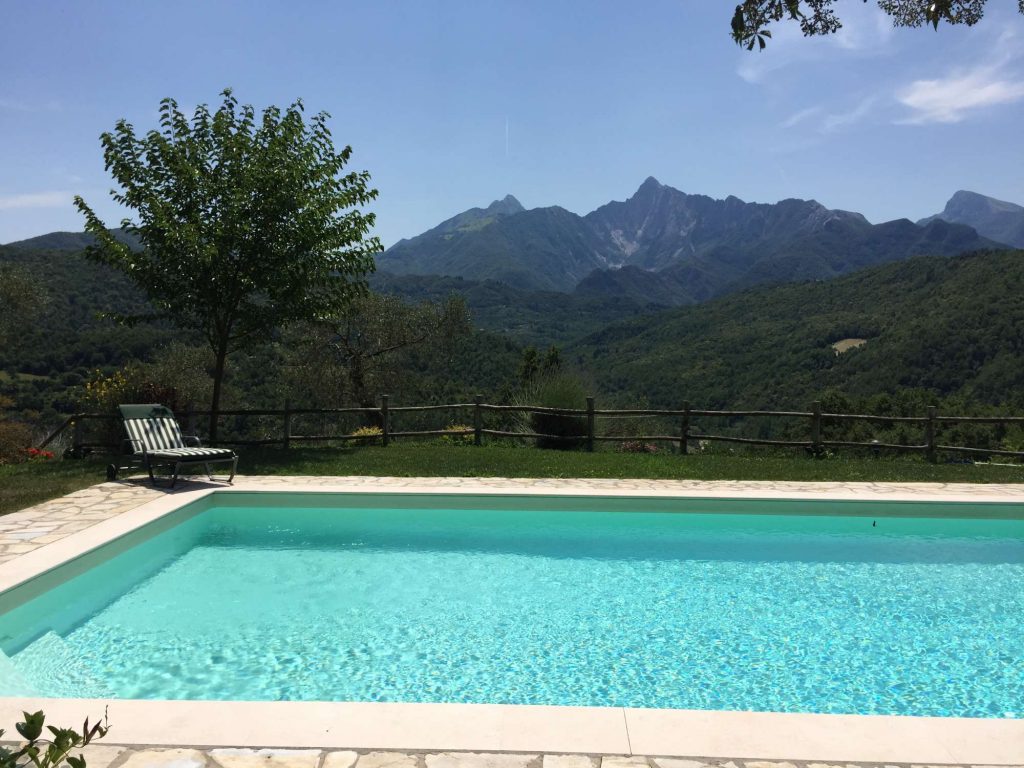 Our whole experience of Casa Lucia and yourselves has been great from our first enquiry. You have been helpful and informative. Nothing though prepared us for the amazing location. It is as if the mounains were put there so we could appreciate them from Casa Lucia. We were amazed when we first arrived to see the fantastic views and the lovely house …the kitchen is extremely well-equipped and everything in the house is finished beautifully. We had the most lovely week here. Casa Lucia will remain with us for a long time. Thank you.
Sandy and Caroline
UK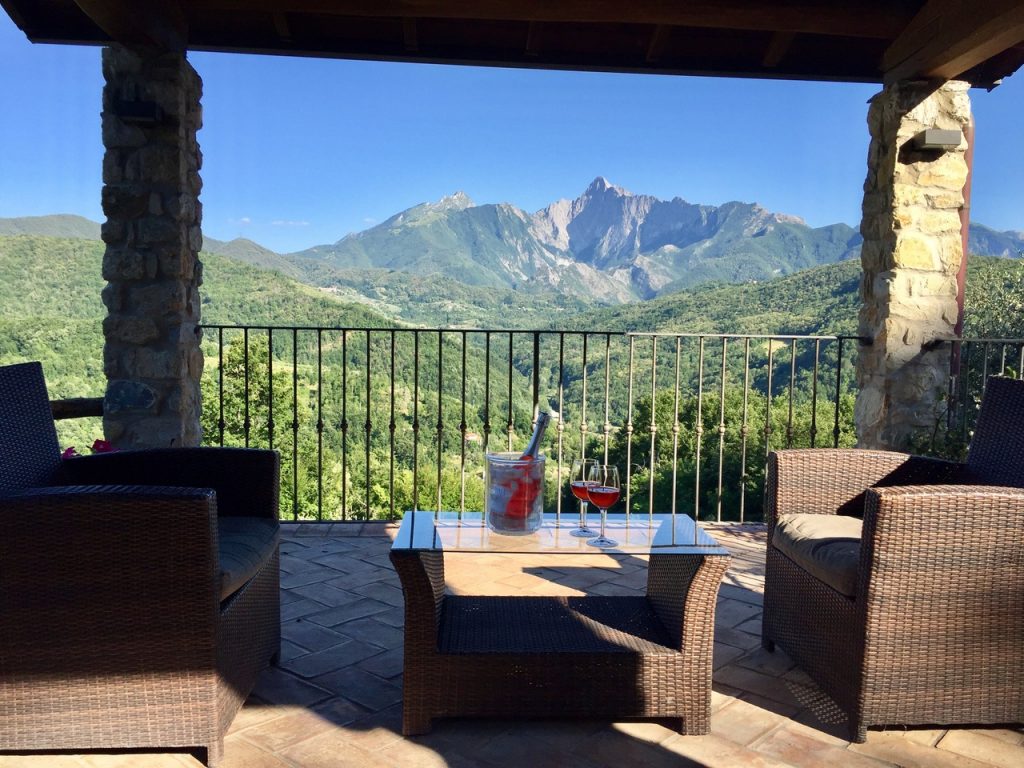 Stunning, breath-taking, awe-inspiring – best way to describe the view. House is beautiful, but more importantly, beautiful people. Alessandra and Elysa, Diego and Danilo truly made our trip that much more special. The dinners were fabulous and their company even better. Thank you for sharing your home and for your hospitality. A truly a magical place.
Liz, Rob, Bri, Kelsey, Kristen, RJ, Ali, and Joe
NY, USA